Reviewing Sparkler and Firework Policy
Should sparklers and fireworks be prohibited in Columbia County?
May 31, 2018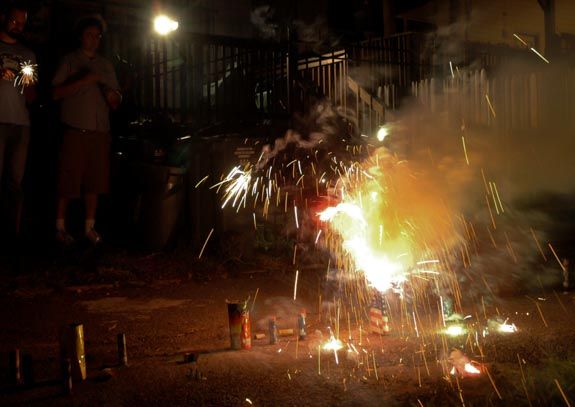 On June 13, there is a public forum and vote on whether or not to prohibit sparklers and fireworks in Columbia County. Sparklers and fireworks are currently prohibited in Columbia County. NYS has changed the law and Counties are now setting their own policy.
Safety Concerns
In 2013, NY Department of State's Division of Consumer Protection and State Department of Labor stated, "Sparklers and bottle rockets contributed to approximately 20 percent of the firework-related injuries reported last year. Last year, there were approximately 5,000 injuries and hospitalizations in the United States related to fireworks. Consumer fireworks cause injuries most often to the hands, eyes, head, face, and ears and more than half of these injuries are burns that occur to children under the age of 15." 
Columbia County Fire Association and NYS Fire Fighters Association oppose the legalization of fireworks.
Does Prohibition Help?
I couldn't find any clear causation between prohibition and safety. But there are studies that found a correlation. This means that allowing fireworks is associated with more injuries, but the cause could be something other than the change in the law.
According to a Scientific American article, "As states have relaxed restrictions, the injuries have started increasing again." 
On CNN, Researcher John Myers states, "We are seeing that by about two years after a [fireworks prohibition] law has weakened, the injury rate starts to noticeably increase."
A UK study also found that prohibition of fireworks had a positive impact.
Are Fireworks an Improvement to Quality of Life?
A few people have reached out to me in support of sparklers and against prohibition.
Give Feedback
Contact me and tell me what you think.
Attend the public forum and share your views.
Wednesday, June 13
7:30
 p.m.
401 State Street