Vote Michael Chameides
Hudson 3rd Ward Supervisor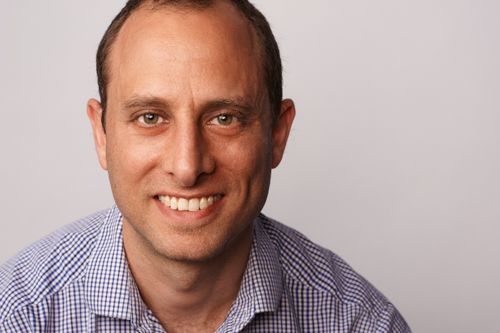 Together we will improve programs, services, and resources that ensure a diverse and vibrant community.
Connect
Sign up for updates and campaign news
Vote November 7
Priorities
Improve the lives of all our residents through economic development, increased access to housing, and workforce development
Use the power and resources of the County government to benefit Hudson and 3rd Ward residents
Inform the public about County government policy and facilitate public participation
About Michael
Nominated by Democratic Party and Working Families Party
Endorsed by Hudson Valley Area Labor Federation and 1199 SEIU United Healthcare Workers East
Developed opportunities for youth by teaching workshops, supporting youth-led initiatives, and advocating for better government policy
Strengthened community, working with the Bangladeshi Cultural Fair, Columbia Land Conservancy, Haitian Community Development Project, Time & Space Limited, and WGXC
Supported progressive candidates, issues, and community as Chair of the Hudson City Democratic Committee
Collaborated with government officials, community members, and organizations
Build
Join the team and get us to 1% donor participation. Help fund visibility, build the base, and develop leadership.
Slate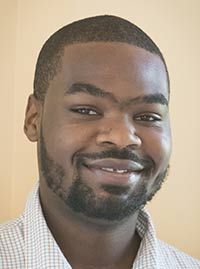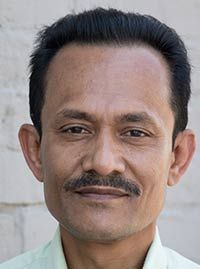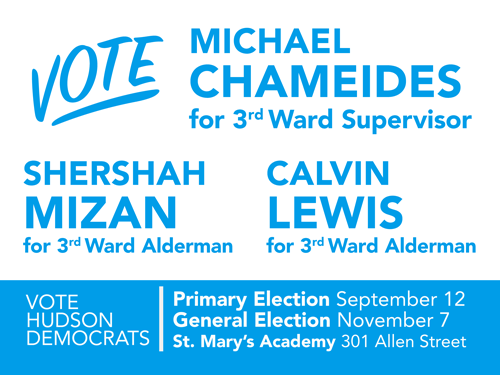 Calvin Lewis and Shershah Mizan are running for the two 3rd Ward Alderman positions. Calvin, Shershah, and Michael are working together and have been endorsed by the Hudson City Democratic Committee and the Working Families Party of New York.
Post a yard sign and show your support for the slate. Contact Michael, Shershah, or Calvin to schedule a delivery.