Census 2020
Stand Up and Be Counted
September 9, 2018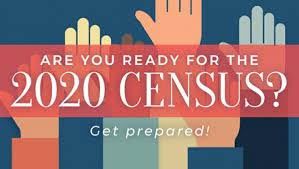 Over the past 10 years, Congress has consistently underfunded the census, which means the type of testing that historically has been done has been shortchanged… They cancelled a planned Spanish-language test census. They also significantly reduced testing in rural America.
Robert Santos, Urban Institute
The census is constitutionally mandated and foundational to our government. Political representation is apportioned based on the census. In addition, funding for local infrastructure and services depends on an accurate census. But questions of citizenship, lack of funding, and a leadership vacuum threaten to undercut the 2020 census.
Funding Depends on Accurate Census
The census data is used to fund many of our most important government programs including:
Medical assistance
Nutrition assistance
Highway and transit funds
Education, including Pell grant, school lunch, school breakfast, head start
Economic assistance, including: Temporary Assistance to Needy Families (TANF), Section 8, foster care, child care, low-income energy assistance, workforce training, community grants, social services, AmeriCorps
Disaster recovery
Census and Privacy
Historically, the census data has been private and all data was anonymized before being released. Census employees take an oath to safeguard the data, there are significant fines for any violation. Government agencies, outside the Census Bureau, only have access to the public, anonymized data.
Community Organizing
The community needs to work together to ensure everyone is counted.
If the census undercounts our community, we'll lose funding and political representation. We need to organize and make sure everyone gets counted. https://t.co/2PHTDrfpfq

— Michael Chameides (@chameides) September 6, 2018
Work for the Census
We need local people familiar with the census, and one of the best ways to learn about the census is to work for the census.
Onsite Census Kiosks
Help get a census kiosk at area businesses, organizations, and agencies. Contact me if you are interested and I'll put you in touch with the regional census staff who can provide more details.
Outreach
Do you have ideas on messaging, outreach, and publicity? Check out the resources below to see what is already out there. Consider helping to form a Complete Count messaging committee. Contact me if you are interested.
Resources
Would you like to help get a complete count? Contact me.