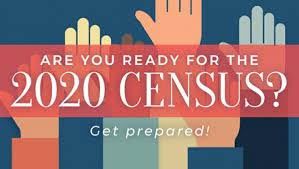 Census 2020
Stand Up and Be Counted
Thursday, October 4
6:00 - 8:00 PM
Hudson Area Library
51 N 5th St
Hudson, NY 12534
Childcare, food, and refreshments provided.
Accurate Census Vital for Representation and Funding
Over the past 10 years, Congress has consistently underfunded the census, which means the type of testing that historically has been done has been shortchanged… They cancelled a planned Spanish-language test census. They also significantly reduced testing in rural America.
Robert Santos, Urban Institute
The census is constitutionally mandated and an accurate census is key for vital funding for local infrastructure and services depends on an accurate census. But questions of citizenship, lack of funding, and a leadership vacuum threaten to undercut the 2020 census. Attend this event and help get everyone in our community counted.
Census and Privacy
Historically, the census data has been private and all data was anonymized before being released. Census employees take an oath to safeguard the data, there are significant fines for any violation. Government agencies, outside the Census Bureau, only have access to the public, anonymized data.
If the census undercounts our community, we'll lose funding and political representation. We need to organize and make sure everyone gets counted. https://t.co/2PHTDrfpfq

— Michael Chameides (@chameides) September 6, 2018
Community Organizing
The Census 2020 event will focus on: what can we do to improve participation from hard-to-count populations? How do we engage vulnerable communities and the general population to ensure an accurate census?
The October 4 event is sponsored by NY Civic Engagement Table, NY Council on Children and Families, Hudson Area Library, Assemblymember Didi Barrett, and Supervisor Michael Chameides.



For more information, contact Brenda Shufelt at brenda.shufelt@hudsonarealibrary.org or (518) 828-1792 x101.