Vote Tuesday, November 7
Together we can make a difference. With your help, we will improve programs, services, and resources that ensure a diverse and vibrant community. Vote for Michael Chameides for Supervisor.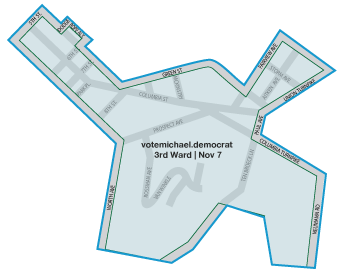 General Election
November 7
6 AM - 9 PM

St. Mary's Academy
301 Allen Street
Corner of Third and Allen
Directions
Ballot
Vote for all 9 Democratic candidates across Row A
Flip ballot over

Vote No on constitutional convention
Vote Yes on pension forfeiture for public officers convicted of a felony
Vote Yes on forest land swap
Vote Yes on supporting library
Get a Reminder
SUBSCRIBE TO E-NEWS
Social Media and Email
Absentee Ballot
If you might not be able to get to the polls, sign up for an Absentee Ballot.
Option 1: Contact Michael Chameides and we'll deliver the application to you.
Option 2: Submit the Absentee Ballot Application to:
Columbia County Board of Elections
401 State St