COVID-19 Vaccine
A guide to obtaining the vaccine for Columbia County residents.
February 26, 2021
See Columbia County Department of Health for the latest, official vaccination policies and procedures. The details on this page could be out of date between publish time and the time you are reading this.
Get the Vaccine
If you are eligible for the vaccine, use these resources to obtain a vaccine.
View the latest information at the Columbia County Department of Health

Get official information and instructions. You can also call the Columbia County Department of Health Vaccination Information Line at 518-697-5560.



Check for availability across New York State

Use the Am I Eligible site to view and register for locations across New York State



Check Local Pharmacies

Pharmacies are distributing vaccines to people 65 and over.

ShopRite - Greenport (Call 518-312-9920)
Hannaford – Route 9, Valatie
Hannaford – Route 82 & 9H, Hudson (no vaccines as of 2/19)
Price Chopper – Route 66, Chatham
Walgreens – Fairview Ave., Hudson
Walgreens – Coleman St., Chatham
Walmart – Fairview Ave., Hudson

Get Columbia County Alerts

Go to my subscriptions.
Under Columbia County, select COVID-19 vaccine information
Save

Columbia County Department of Health appointments

The vaccines are administered based on guidelines designated by New York State directive. New appointments are typically posted on Tuesday and Wednesday mornings 10am - 11am

I have called for the establishment of a waiting list where people could register with the details of their eligibility criteria and offered to help build it. The Department of Health has not established a clear process for people to sign up to be on a waiting list.

Call the New York State Vaccine Hotline

Call for eligibility and location options: 1-833-NYS-4-VAX (1-833-697-4829).

Check Eligibility


Waiting List for Seniors
For those eligible for a vaccine and don't have access to the internet (no access to internet and no one to check for them), sign up with the Columbia County Department of Health for a waiting list. Call 518-697-5560.

Waiting List for Homebound Residents
Columbia County is collecting names and contact information for homebound residents for a future vaccination campaign. Call the Columbia County Department of Health at 518-697-5560 or sign up on my form.

Doctor's Note
For those eligible for a vaccine due to a comorbidity, the Columbia County Department of Health requires a doctor's note. It is recommended to get that note now so when an appointment is available, you have the paperwork. If you need help obtaining health insurance to obtain a doctor's note, contact Healthcare Consortium.

Hudson Pop-Up
On March 6, there will a vaccine station for people of color over 65, focused on the lowest income neighborhoods of Hudson.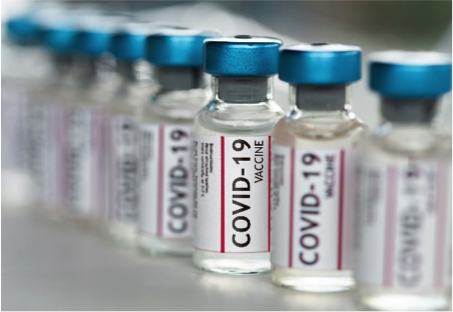 14.2% First Dose
I appreciate your patience as the vaccine distribution is underway. People are getting vaccinated and vaccinations will continue to be produced and delivered. As of February 26, 14.2% of Columbia County residents have received the first dose of the vaccination, and 13.4% of New York Strate residents.
More Vaccinations
As the federal government delivers more vaccines to New York State, New York State will deliver more vaccines to Columbia County. As soon as Columbia County gets a commitment for the next shipment of vaccines, more local vaccination clinics will be scheduled.
Additional Data
New York State should provide county-level data on a weekly basis and include:
A list of approved vaccine providers and their weekly vaccine allocations, including allocations being designated to state-operated sites.
A list of all enrolled vaccine providers, including those that have pre-booked vaccine and those who are not yet pre-booking vaccine supply in the New York State Immunization Information System (NYSIIS).
Data indicating how many residents have been vaccinated by zip code, including numbers of those partially (1 dose) and fully (2 doses or completed series) vaccinated.
Data indicating how many residents have been vaccinated at each vaccine provider site partially and fully.
Demographic data for those who have been vaccinated, including but not limited to their race/ethnicity, age, sex, and employment.
Data on the variant strains found in each county so that we can adapt our reopening plans and understand how vaccines protect against each respective strain.
Support
Transportation
See Columbia County Public Transportation for transportation information, including medical and senior dial-a-ride services.
Columbia County Office of the Aging
Seniors needing support can contact the Office of the Aging.
Additional Support
Do you still need help? Contact me.
News
Use the following resources to get the latest information.
Learn more about coronavirus response.