Complete Streets
I organized a training for the City of Hudson to develop safe streets for all modes of transportation
May 5, 2020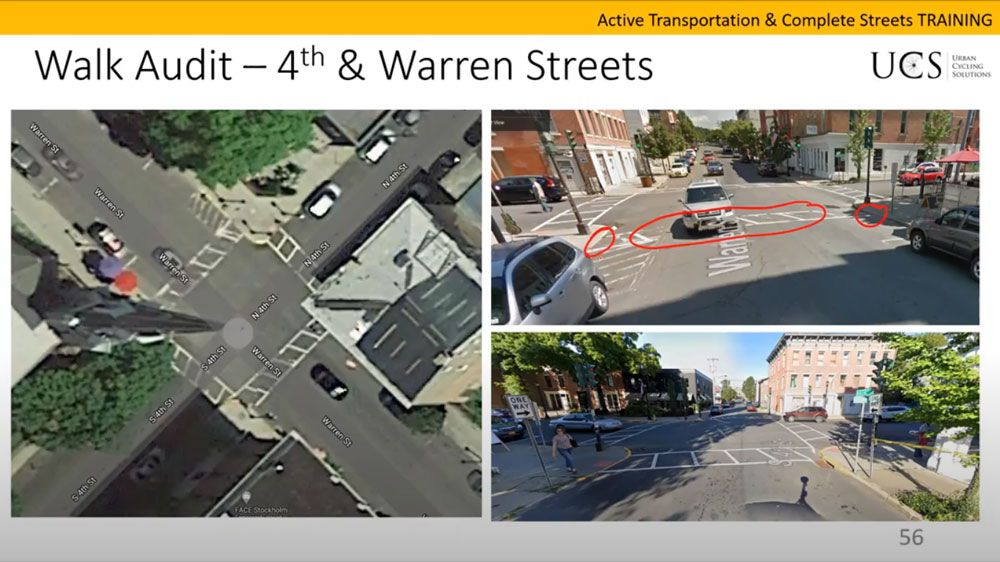 I worked with Cornell Cooperative Extension of Columbia and Greene Counties (CCE) and the New York Bicycling Coalition to organize a training for safe, complete streets in Hudson. Several city government departments and committees attended. The training reviewed best practices and examples from other cities. It also did an audit of a couple of Hudson intersections.
The training was offered at no cost to the city. It is part of an ongoing collaboration with the CCE, including funding for crosswalks, bike racks and fix-it station, and climate-smart assistance.
Learn more about my efforts to improve transportation and the environment.